Objective review
Ukraine.com.ua

Price:

Speed:

Reliability:

Support:
Country:

Ukraine

Year Founded :

2006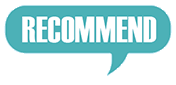 Participants in ratings (the place occupied in the rating is indicated in brackets):
Overview
The first impression: It's excellent hosting
The company ukraine.com.ua is a sub-brand of the company Delta-X, which specializes in creating large-scale web projects. Its main features are low prices and in-house technology development. That means the most of the software was created by the specialists of Delta-X independently. It would seem that this would be a disadvantage to users of this hosting provider, but that's not the case. Our experts noted the high reliability and stability of the system. And this applies not only to hosting, but also to everything else (from the site's work to the automation of the payment process). We have no complaints with the reliability and speed - uptime is high, work speed is also fast.
Trial period - 5 days
After registration, any user is given the opportunity to test the services for 5 days.
Registration - simple
Registration takes place in two steps. First we choose the plan and the domain, and second, we fill in a name, passwords and email. Other fields could be left blank.
Payment
There aren't many payment methods, but the basic ones are supported (plastic cards and Webmoney). You can also pay using the iBox network of terminals.
The control panel is its own
The panel is their own design, but quite convenient. In addition, it reduces the cost of hosting itself, because there is no need to buy a licensed control panel.
Technical support - fast, it solves everything right there with you
Technical support are only human, it is clear that people are trying to do their best. Employees are polite, respond quickly and solve problems.
Conclusion
Ukraine.com.ua is an excellent choice for users who appreciate stability and reliability of hosting.
Plans
Unfortunately, there is no information for this provider's pricing and plans. Search for it on their website.
Submit review
What is written about in reviews of Ukraine.com.ua most often?
We don't delete honest reviews and don't charge anyone for this!


IP: 95.133.141.194
26 nov. 2017
Last year I tried to use 4 hosters, landed on this one.

Reliable, inexpensive. I especially like the helpful support

with a city phone number. I will transfer my other projects here.


IP: 77.52.75.67
20 nov. 2017
Bravo to the leadership of this hosting company, they have gone through a lot of trouble but recognized it and fixed it.

It is very convenient and everything is easy to understand. Plus there are discounts and round-the-clock support.


IP: 212.178.8.169
21 oct. 2017
These guys are really cool! Everything is automated and clear! Support responds very fast!


IP: 178.218.70.40
19 sept. 2017
I moved to this hosting from Hostpro several months ago.

On the one hand, my site began to work much faster.

But on the other hand: In 3 months, the site has been transferred twice between servers.

And when one of the sites on their server was hit with a ddos attack (and, accordingly, they all failed), the hoster just shrugged.


IP: 195.58.251.3
29 july 2017
It's a great hoster. I've been working with them for a few years. Up-time is 99.9%.


IP: 195.211.191.234
19 july 2017
I finally found excellent hosting and sites with constant access,

I've never contacted technical support, so that means this hosting is a quality hosting company.

The control panel is even easy for beginners to understand. I give them 5+.

IP: 192.168.3.179
5 july 2017
Hosting is great.

I hosted sites at different hosters, but stopped on this one. For me, it's the best one, not just in Ukraine, but at least all of CIS.


IP: 178.94.83.0
19 apr. 2017
Great hosting!

I've been using it for more than six months; at first I only hosted one site, and just recently added a second. I will only host future projects here. For the whole six months my sites were only unavailable a few times,and only for a couple of hours, due to temporary technical problems that were fixed fast! And they always inform us in advance about preplanned maintenance, usually not more than once every 2-3 months, and only at night for a few hours.


And I love using the control panel.

In general, I give them a 5+ for sure, in my humble opinion.


IP: 109.251.104.4
30 mar. 2017
Hosting is great.

The prices are a little bit too high, but when you consider the reliability, it's worth it.


IP: 95.134.142.1
14 mar. 2017
I agree with Roman! The hosting is great! Of course, there are a few problems, but who doesn't have them?

The main thing - everything is solved effectively and quickly. And up time is 99.9%.
SIMILAR
Check out companies here from the same country, with similar scores and customer numbers.