Objective review
Hostpapa.com


The official representative of this company is registered on Hostings.info. He carefully reads your reviews and tries to answer your questions.
Price:

Speed:

Reliability:

Support:
Country:

Canada

Year Founded:

2006

Customers:

150000 (~0.88 % market)

Servers:

Canada

Control panel:

cPanel

Test period:

30 days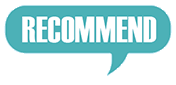 Participants in ratings (the place occupied in the rating is indicated in brackets):
Countries:
Canada (4)
. CMS:
Joomla (8)
,
WordPress (15)
,
Drupal (13)
,
TYPO3 (6)
,
vBulletin (19)
,
Magento (12)
. Type of hosting:
Shared hosting (11)
,
VPS-VDS (13)
,
WAP hosting (18)
. Domains:
Domain registrars (31)
,
Free domain (4)
,
SSL Certificate (8)
. Hosting for:
Portfolio website (16)
,
Blog (5)
,
Corporate website (16)
,
E-Commerce (16)
,
Forum (22)
,
E-mail (16)
,
Web-portal (22)
. Free trial:
Moneyback (24)
. Hosting price:
Cheap hosting (7)
,
Price-quality ratio (21)
,
Expensive hosting (12)
. Payment methods:
Visa or MasterCard (11)
,
PayPal (8)
,
Wire transfer (18)
. OS:
Linux (25)
. Other:
Unlimited hosting (21)
,
Secure hosting (6)
,
DDoS protection (21)
,
Green hosting (4)
,
Website builder (24)
. Technologies:
MySQL (15)
,
PHP (21)
,
Java (16)
. Control panel:
cPanel (17)
Overview

Editor's opinion •
Anastasia Sarkisyan
Hosting Expert (2 years' experience)
Her main responsibility is to write hosting companies overviews, articles and creating content in general.
First impression
Simple but, nonetheless, attractive design. The interface is quite user-friendly. Very detailed description with literally all possible features and tech specs listed. The prices are competitive, especially for the Shared and WordPress plans: from $1.95 to $12.95 per month. With Shared hosting packages you get a free drag-and-drop website builder. Moreover, HostPapa offers a so-called Do-It-For-Me design service for an additional cost. With this service you get a professionally designed business website developed by company experts.
In addition, they offer WordPress hosting as a separate one. That's a huge plus for those customers who have or would like to have all of their websites build on this kind of platform.
Also, the company offers free one-year .com, org, .net, .xyz, .online, .cloud, .site, .biz, .name, .co, .info, .us or .business domain registration with Shared and WordPress packages.
Nevertheless, there are a few disadvantages. For instance, hidden upselling: items are added to cart without your acknowledgement. In addition, usually, HostPapa does not offer automated backup. The backup feature is paid for almost all packages and the price varies between $19.95 and $160 per month depending on the plan and the maximum disk space that can be used to store it.
Trial period
There is no trial period, however, HostPapa offers a 30-day money-back guarantee for all of their hosting packages. You have the whole month to decide whether you like the provided services or not.
Billing cycle
You can purchase Shared or WordPress hosting for 12, 24 or 36 months,Reseller - for 1 or 12 months, VPS hosting - for 1, 6 or 12 months. Additionally, if you purchase a VPS hosting package for 6 or 12 months, you get a $5 or $10 monthly discount correspondingly.
Control Panel
cPanel is included to each hosting package for free. Also, it is available directly from your dashboard, once you log in to your account. Moreover, HostPapa offers WHM control panel and SolusVM VPS panel with VPS hosting packages absolutely for free.
Limits
Most of Shared and WordPress hosting packages have unlimited disk space, bandwidth, email accounts and aliases, hosted domains and subdomains. However, the MySQL database size, minimum inodes amount, minimum cron job intervals and memory per process are limited. For example, for Starter Shared hosting package the limits are to the following: up to 500 MB MySQL database, 150000 inodes, 30 minutes cron job interval and not more that 1024 MB memory per process. As for Reseller package, only the bandwidth and disk space are limited: from 500 GB to 1.4 TB and from 50 to 200 GB accordingly. VPS hosting has similar restrictions but the limits are wider. You can find all of this information on their website after clicking on 'Compare plans'.
Security
It's very clear that HostPapa values their customer's security. There are all sorts of different security features available on each and every server : anti-DDoS, ModSecurity, Brute force detection ( in case someone is trying to hack your account password), firewall, intrusion monitoring and detection etc. And all of them are included to the price of the package.
OS
CloudLinux runs on all Shared, WordPress and Reseller servers. On the VPS servers CentOS 6 is pre-installed but you are welcome to install any other operating system as full root access is provided for all VPS packages.
Support
Quick but not always accurate. HostPapa offers 24/7/365 email, chat and phone support.
Conclusion
Although the prices may seem slightly higher in comparison with other hosting services, it is totally worth it's price. That's because HostPapa offers full support from the very beginning and up until the website release and, moreover, offers further maintenance support after the website is built. Apart from 24/7/365 chat, phone and email support, you will be offered a free 30-minutes introduction course, monitoring services and professional assistance with different kinds of issues. So, we consider this hosting as good, reliable and extremely secure. It is suitable for both beginners and experienced users, and especially for small business holders that don't want to hire expensive system administration staff.
Discounts
Save 70% on Business Hosting and get it for just $3.95/month.
Plans
| | | | | | |
| --- | --- | --- | --- | --- | --- |
| | Plus | Pro | Premium | Ultra | Extreme |
| Price | 19.99 USD | 39.99 USD | 109.99 USD | 149.99 USD | 249.99 USD |
| Memory (RAM) | 1.5 Gb | 3 Gb | 6 Gb | 12 Gb | 24 Gb |
| DDoS Protection | Yes | Yes | Yes | Yes | Yes |
| Disk Space | 50 Gb | 100 Gb | 200 Gb | 500 Gb | 1000 Gb |
| Platform | linux | linux | linux | linux | linux |
| Control panel | cPanel | cPanel | cPanel | cPanel | cPanel |
| CPU | 2.20 GHz | 2.20 GHz | 2.20 GHz | 2.20 GHz | 2.20 GHz |
| CPU Cores | 4 pcs | 4 pcs | 8 pcs | 8 pcs | 12 pcs |
| | Details | Details | Details | Details | Details |
testing
We conducted tests on the website
hostpapacom.hostings.info
with its help, we conduct testing and monitoring. Plan: WP Starter (3.95 USD per month)
Uptime: 100 %
excellent
1 minutes of downtime per month
Speed: 4.07 sec
medium
for processing image 2000x2000 px
Ping: 60 ms
excellent
to user in
USA (New York)
Australia (Sydney)

Brazil (Sao Paulo)

Canada (Toronto)

China (Nanjing)

Germany (Munich)

Hong Kong

Japan (Tokyo)

South Korea (Sodemungu)

Netherlands (Amsterdam)

Russia (Moscow)

Great Britain (London)

USA (New York)

South Africa (Johannesburg)
Load:
Test was not conducted
We asked a question and received the answer in 1 hour 22 minutes
Contacts
Address:

115 George Street Suite 511 Oakville, ON L6J 0A2

Phone number:

1-888-959-PAPA [7272]

E-mail:

affiliates@hostpapa.com
Submit review
What is written about in reviews of Hostpapa.com most often?
Reviews
(9)
We don't delete honest reviews and don't charge anyone for this!

verified

Canada
9 july 2019
Speed is ok, price is fair, so far it appears to be reliable and they support is always be there to help out.


I'm hosting a school application with them and I haven't had any issues.
I did ask them about the 30 mony back garantee if I were to cancel and it applies, but if my purchase included a free domain registration with them, the domain would be charged and would be discounted from the refund after cancel as they domain would remain mine to use elsewhere. I had my domain with godaddy so I was not much concern about that.

verified

Kenya
7 july 2019
Hostpapa.com is not too bad nor great. for a while now,

I have been using their services and when it comes to speed, Hostpapa.com is not ideal, more so, Hostpapa.com comes with an additional fee for a 30 days guarantee. more so, set-up cancellation cost up to $29.95.

considering other hosting providers out there, Hostpapa.com is not recommendable.

verified

Bosnia and Herzegovina
28 june 2019
First of all their up-time is above average (99.96%) which is always a good thing. Hostpapa has very nice security feature and there is a lot of ways of contacting their support. pretty good value for a price - their cheapest plan is $3.95 a month for first three years!
Speed on the other hand is not ideal, there are also additional fees, like the 30 money back guarantee there is a $29.95 setup fee for cancellation!

verified

Serbia
16 june 2019
HostPapa has mediocre hosting services. Not great, not too bad either.


Uptime is the best feature they have,

but the speed is not something they are to be proud of.

They have good support options (video tutorials, live chat...), even telephone support to 18 countries in several languages! English, French, Spanish, and German.

But the actual support experience is pretty bad...



They also offer 30 day money back guarantee, free website migration and free domain.

But they also has some hidden fees.

verified

New Zealand
6 june 2019
Hostpapa has been amazing for me and my client's websites.

We very rarely have any issues. However, when we do have issues, Hostpapa and the support team are FANTASTIC!

Best support I have ever received especially great support for customers that have minimal website knowledge/experience. Communication and support they provide is 5 star plus!

verified

Russia
26 may 2019
I had a client who hosted on Hostpapa and I found their support lacking on some issues while managing the website.

They are not really a quality hosting company, encounter downtime from time to time and also have low speed.

We had to move the website away from them after encountering lots of down time for days they said i am using more than the excessive cpu resources.

verified

Pakistan
21 apr. 2019
According to GTMetrix the site loading time is 40 seconds because it took 39.1 seconds to connect the server.

They always claim that their business pro hosting can be used as unlimited resouces but my "coming soon" page took 40 seconds to load and their Input/Output Usage (I/O) always remains 100% whenever I try to update my plugin/theme or even posts/pages.



I tried cloudflare, wp-rocket cache but everything failed due to their poor server configuration.

verified

Philippines
18 apr. 2019
Pros:
-

They offer cheap packages especially on 36 months term and so far even on a year of billing cycle, the prices are good enough for what they offer.


-

They also have great technical support. If a process is unclear to you, they will guide you every step of the way!


-

So far, the website loads fast and I had no issues with the server.



Cons:
- They don't put they have 30 days of money back guarantee on the website or at least I haven't seen it (not noticeable) so you still have to ask the sales rep through chat and

it so happened that the sales rep didn't know about the term 30MBG(30 days money back guarantee).

I just hope she's just new or else they really need to teach their sales reps for some jargons. It's just unusual that she didn't know.

verified

Ukraine
2 apr. 2019
I could say it is reliable hosting, as once my website was accidently down and they helped to bring it back to life within a few hours.

They have good support via tickets and chat available in different languages.

In the cpanel is a set of standard tools like SSD Storage, unmetered Bandwidth, nothing special, but everything you need for your platform to work. The only bad thing is disk space, as you need to get some of pro plans to make your site work fast and properly.

Moreover, they have a good base of step-by-step tutorials that can be useful for your customers.
SIMILAR
Check out companies here from the same country, with similar scores and customer numbers.