Objective review
HTS.ru


The official representative of this company is registered on Hostings.info. He carefully reads your reviews and tries to answer your questions.
Price:

Speed:

Reliability:

Support:
Country:

Russia (License)

Year Founded:

2005

Customers:

80000 (~4.33 % market)

Servers:

Russia

Control panel:

Custom-built

Test period:

10 days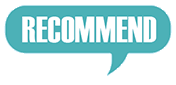 Participants in ratings (the place occupied in the rating is indicated in brackets):
Countries:
Russia (6)
. Data centers:
Russian DCs (2)
Overview

Editor's opinion •
Evgeniy Burovinskiy
Hosting Expert (3 years' experience)
Main responsibilities - hosting market researching, writing overviews on different hostings and ranking them. Being a very meticulous person, he is very scrupulous about testing hosting services.
First impression
Nice design, user-friendly interface. The prices are quite low: Shared hosting from $1.30 and VPS from $7 per month. In addition, the company offers discounts for Shared hosting packages bought for more than 3 months. Moreover, they offer a free one year .ru, .рф, .msk.ru, .spb.ru, . su, .com, .net, .org, .biz, .info or .me domain registration, if total order amount is more than $16.15. Furthermore, the website transfer is absolutely free and they have their own control panel.
As for VPS hosting, the main thing that caught the eye was that both SSD and HDD packages are at the same price. What's more, you can build you own VPS servers, depending on your needs. Dedicated servers are slightly more expensive, however, there are a lot of packages at your choice.
Trial period
HTS offers a 10-day trial period for Shared and VPS hosting packages. In addition they provide moneyback guarantee. In order to get the details regarding the policy, it is required to contact their support team.
Billing cycle
Monthly, quarterly, annual and biennial cycles are available for Shared and VPS hosting. Dedicated servers have only monthly billing cycle.
Control panel
The company offers their own control panel with Shared hosting plans. It is simple and intuitive. For VPS and Dedicated it's possible to install DirectAdmin or ISPmanager panels at an additional cost.
Limits
Usual disk space, RAM and CPU core limitations are applicable for VPS and Dedicated packages. For instance, the most expensive VPS packages (at $23.50) have the following limits: 2x2.4 GHz CPU, 4GB RAM and 32Gb SSD disk storage. Moreover, you can use this kind of hosting for file and media storage which is very rare among hosting providers. As for Shared hosting the number of domains, email accounts, MySQL databases and FTP users as well as bandwidth are unlimited.
However, it is prohibited to use more than 2.5% of server resources. Also, the inodes are limited to 500000. Regarding the traffic, it's considered to be unlimited in case the inbound and outbound traffic correlation is 1:10. If not, it comes at an additional cost - $1.26 per 1Gb.
Security
There is not much information regarding security measures available on the website. The company provides server monitoring, an SSL certificate and anti-spam protection. Also, daily backup is available for Shared hosting. So, we can assume that all further security measures are under your own responsibility.
OS
Linux runs on Shared servers. For VPS plans it's possible for Ubuntu, Debian, CentOS, Fedora or OpenSUSE to get installed for free. As for Dedicated servers, you can install any operating system. In case you bought a package with server management, the support team can install FreeBSD or any Linux distributive.
Support
The company provides 24/7 ticket support. It is quite slow as the average response time is 24 hours. Also, they provide Skype (only calls) and phone support Monday till Friday from 10am to 6pm Moscow time.The knowledge base is good, articles cover most of the basic cases.
Conclusion
Can be used by both beginners and proficient users.The control panel is quite comfortable and simple. Also, the company provides lots of free bonuses. Although the moneyback policy is vague and the support team is fairly slow, this hosting can be considered as a good, reliable and cheap one.
Plans
| | | | | |
| --- | --- | --- | --- | --- |
| | VPS 1 | VPS 2 | VPS 3 | VPS 4 |
| Price | 7.15 USD | 11.7 USD | 17.55 USD | 24.05 USD |
| Memory (RAM) | 0.5 Gb | 1 Gb | 2 Gb | 4 Gb |
| DDoS Protection | - | - | - | - |
| Disk Space | 15 Gb | 20 Gb | 30 Gb | 50 Gb |
| Platform | linux | linux | linux | linux |
| Control panel | - | - | - | - |
| CPU | 1.2 GHz | 2.4 GHz | 4.0 GHz | 4.8 GHz |
| CPU Cores | - | - | - | - |
| | Details | Details | Details | Details |
| | | | | | |
| --- | --- | --- | --- | --- | --- |
| | Intel Core 2 Duo | Intel Xeon E3-1220 | 2x Intel Xeon E5440 | Intel Xeon 2*E5620 | Intel Xeon E5-2630 |
| Price | 57.33 USD | 123.83 USD | 139.12 USD | 191.1 USD | 252.26 USD |
| Memory (RAM) | 4 Gb | 16 Gb | 16 Gb | 48 Gb | 64 Gb |
| DDoS Protection | - | - | - | - | - |
| Disk Space | 250 Gb | 1000 Gb | 2000 Gb | 2000 Gb | 320 Gb |
| Platform | - | - | - | - | - |
| Control panel | - | - | - | - | - |
| CPU | 2.4 GHz | - | - | - | - |
| CPU Cores | - | - | - | - | - |
| | Details | Details | Details | Details | Details |
testing
We conducted tests on the website
htsru.hostings.info
with its help, we conduct testing and monitoring. Plan: Anlim 1 (85 RUB per month)
Uptime: 100 %
excellent
0 minutes of downtime per month
Speed: 3.66 sec
good
for processing image 2000x2000 px
Ping: 181 ms
good
to user in
USA (New York)
Australia (Sydney)

Brazil (Sao Paulo)

Canada (Toronto)

China (Nanjing)

Germany (Munich)

Hong Kong

India (Bengaluru)

Japan (Tokyo)

South Korea (Sodemungu)

Netherlands (Amsterdam)

Russia (Moscow)

Great Britain (London)

США, Калифорния, Лос-Анджелес

USA (New York)

South Africa (Johannesburg)
We asked a question and received the answer in 25 minutes
Contacts
Phone number:

+74953633310

E-mail:

support@hts.ru
(License)
Submit review
What is written about in reviews of HTS.ru most often?
Reviews
(15)
We don't delete honest reviews and don't charge anyone for this!


Russia
21 nov. 2017
The hosting is excellent!! I will continue to use it.


Russia
27 oct. 2017
We have been developing sites and online stores for several years, and this hosting has proved itself as very good.

I consider the control panel very convenient, and the low cost for the high quality of services is great.


Russia
17 oct. 2017
I have just started using them. HTS was recommended to me by experts - I believe them and think that there won't be any problems!


Russia
4 oct. 2017
HTS is a standard provider, with a few disadvantages, but who doesn't have them?


Russia
19 sept. 2017
The hosting is good. Prices are at a competitive level.


Many services that other providers charge for are included in the subscription fee.
On some sites that review and analyze hosting companies, I saw that this hosting is somewhere in the middle of the list for their quality, and speed of scripts.


Russia
15 sept. 2017
I've been working with this hoster for five years, gradually

I moved all my sites to HTS because the combination of reliability, opportunities, and support are the best among other hosters.

I wholeheartedly recommend it!


Russia
11 sept. 2017
It seems like a good hoster, but

lately it's been working slowly.


Ukraine
25 aug. 2017
I certainly haven't been working with them for 10 years, only for 2,

but I am very satisfied with their work.

I hosted 3 sites with them, and there were almost no problems for the whole time. A couple of times Yandex metric wrote that there were problems with the availability of the site, but after a few minutes the site worked fine. Now, with the roll out of new price plans, I am wondering whether to transfer the sites of my new customers here or not, but I can't decide yet, because I am thinking about moving to Western providers.


Russia
23 aug. 2017
This is the tenth year I have hosted with them.. I don't want to switch -

the hosting is stable, support is better than I can even tell you.

Recently hosted a major project on Bitrix - it works without any problems!


Ukraine
4 july 2017
I found this hosting with the help of your site (for which I am very grateful). I've transferred 2 sites to it. I liked the new unlimited price plans: I thought the sites would have problems with these price points, but

Yandex-Metrics showed 100% uptime. I have no complaints about hosting at all,

I haven't used technical support.
SIMILAR
Check out companies here from the same country, with similar scores and customer numbers.