Objective review
HTS.ru


The official representative of this company is registered on Hostings.info. He carefully reads your reviews and tries to answer your questions.
Price:

Speed:

Reliability:

Support:
Country:

Russia (License)

Year Founded :

2005

Customers:

80000 (~4.32 % market)

Servers:

Russia

Control panel:

Custom-built

Test period :

10 days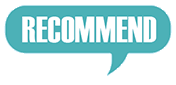 Participants in ratings (the place occupied in the rating is indicated in brackets):
Data centers:
Russian DCs (1)
Overview
First impression - It's a large hosting company
After a first look at HTS.ru's website, we thought it was really text heavy, instead of utilizing a well thought out link structuring. But that's just about the only disadvantage. Let's talk about the advantages. It's worth starting with the fact that this provider works well with CMS like Bitrix and UMI. Accordingly, a special pricing plan has been developed for each of them. It does however, work well with other content management systems. In our special ratings, which are devoted to Drupal, Joomla and Wordpress, HTS.ru takes top positions. (This company is also known as PLL Hosting Telesystems.) Finally, our experts noted the high-quality data center in Moscow, efficient, correct problem solving, and rapid script speeds.
Trial period - 10 days
The free trial period is 10 days. Constraints on the functions are not limited during the trial period.
Registration - is simple
Previously, you had to fill in a lot of mandatory fields. But now the registration process is streamlined - you need to fill only the name, email and a code from the picture (to prove you aren't a robot).
Payment
In addition to traditional Webmoney and Yandex-Money, you can pay using credit or debit cards, JCB and many other ways.
The control panel is their own
Hoster uses its own web interface, which is easy enough to understand.
Technical support - responds quickly
The provider declares that the average response time for technical support is 15 minutes. We asked 4 questions, the response time varied between 20-27 minutes. An acceptable option, seeing that most providers respond to requests within a few hours. The answers were correct, and our fictitious problems were solved.
Conclusion
HTS.ru is one of the few high-quality providers in Russia. It is perfect for projects large and small.
Plans
Unfortunately, there is no information for this provider's pricing and plans. Search for it on their website.
testing
We conducted tests on the website
htsru.hostings.info
with its help, we conduct testing and monitoring. Plan: Anlim 1 (85 RUB per month)
Uptime: 100 %
excellent
0 minutes of downtime per month
Speed : 3.52 sec
good
for processing image 2000x2000 px
Ping : 117 ms
excellent
to user in
USA (New York)
Australia (Sydney)

Brazil (Sao Paulo)

Canada (Toronto)

China (Nanjing)

Germany (Munich)

Hong Kong

Japan (Tokyo)

South Korea (Sodemungu)

Netherlands (Amsterdam)

Russia (Moscow)

Great Britain (London)

USA (New York)

South Africa (Johannesburg)
We asked a question and received the answer in 25 minutes
Contacts
Phone number:

+74953633310

E-mail:

support@hts.ru
(License)
Submit review
What is written about in reviews of HTS.ru most often?
We don't delete honest reviews and don't charge anyone for this!


IP: 188.235.42.233
21 nov. 2017
The hosting is excellent!! I will continue to use it.


IP: 109.197.120.203
27 oct. 2017
We have been developing sites and online stores for several years, and this hosting has proved itself as very good.

I consider the control panel very convenient, and the low cost for the high quality of services is great.


IP: 94.25.229.26
17 oct. 2017
I have just started using them. HTS was recommended to me by experts - I believe them and think that there won't be any problems!


IP: 147.45.33.98
4 oct. 2017
HTS is a standard provider, with a few disadvantages, but who doesn't have them?


IP: 81.211.5.154
19 sept. 2017
The hosting is good. Prices are at a competitive level.


Many services that other providers charge for are included in the subscription fee.
On some sites that review and analyze hosting companies, I saw that this hosting is somewhere in the middle of the list for their quality, and speed of scripts.


IP: 91.77.71.225
15 sept. 2017
I've been working with this hoster for five years, gradually

I moved all my sites to HTS because the combination of reliability, opportunities, and support are the best among other hosters.

I wholeheartedly recommend it!


IP: 89.178.11.130
11 sept. 2017
It seems like a good hoster, but

lately it's been working slowly.


IP: 194.28.183.55
25 aug. 2017
I certainly haven't been working with them for 10 years, only for 2,

but I am very satisfied with their work.

I hosted 3 sites with them, and there were almost no problems for the whole time. A couple of times Yandex metric wrote that there were problems with the availability of the site, but after a few minutes the site worked fine. Now, with the roll out of new price plans, I am wondering whether to transfer the sites of my new customers here or not, but I can't decide yet, because I am thinking about moving to Western providers.


IP: 91.77.72.31
23 aug. 2017
This is the tenth year I have hosted with them.. I don't want to switch -

the hosting is stable, support is better than I can even tell you.

Recently hosted a major project on Bitrix - it works without any problems!


IP: 194.28.183.50
4 july 2017
I found this hosting with the help of your site (for which I am very grateful). I've transferred 2 sites to it. I liked the new unlimited price plans: I thought the sites would have problems with these price points, but

Yandex-Metrics showed 100% uptime. I have no complaints about hosting at all,

I haven't used technical support.
SIMILAR
Check out companies here from the same country, with similar scores and customer numbers.