Objective review
Exabytes.com


The official representative of this company is registered on Hostings.info. He carefully reads your reviews and tries to answer your questions.
Price:

Speed:

Reliability:

Support:
Country:

USA

Year Founded:

2001

Customers:

100000 (~0.09 % market)

Servers:

USA, Singapore, Asia

Control panel:

cPanel,Plesk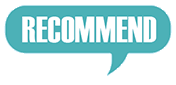 Participants in ratings (the place occupied in the rating is indicated in brackets):
Countries:
USA (17)
,
Philippines (2)
,
Singapore (4)
,
Asia (2)
. CMS:
Joomla (19)
,
WordPress (24)
,
Drupal (20)
,
MODX (17)
,
TYPO3 (23)
,
vBulletin (20)
,
Magento (19)
. Type of hosting:
Cloud hosting (20)
,
Shared hosting (24)
,
VPS-VDS (20)
,
Dedicated server (23)
,
Colocation (17)
. Domains:
Domain registrars (32)
,
Free domain (20)
,
SSL Certificate (22)
. Hosting for:
Portfolio website (20)
,
Blog (19)
,
Corporate website (25)
,
E-Commerce (22)
,
Forum (23)
,
E-mail (21)
,
Web-portal (23)
. Free trial:
Moneyback (25)
. Hosting price:
Cheap hosting (18)
,
Price-quality ratio (22)
,
Expensive hosting (22)
,
Free hosting (17)
. Payment methods:
Visa or MasterCard (20)
,
PayPal (25)
,
Wire transfer (19)
. OS:
Linux (26)
,
Windows (20)
. Other:
DDoS protection (22)
,
Website builder (25)
. Technologies:
ASP.NET (19)
. Control panel:
Custom (6)
,
cPanel (27)
,
ISPmanager (13)
,
DirectAdmin (15)
,
Parallels Plesk (19)
Overview

Editor's opinion •
Marina Dolgova
Hosting Expert (4 years' experience)
Main responsibilities - working with customers, questions and reviews moderation, monitoring hosting companies' rating accuracy. 'A thousand miles journey begins with one step' is her motto.
First impression
The website design looks a bit too simple, however, well-organized. The interface is quite user-friendly. The only thing that annoys is the pop-up adverts in the middle of the page.
Shared hosting is divided into different sub-categories: Linux and Windows, Shared and Business Shared. Business packages are a bit more expensive as their resources are more dedicated than Shared packages have. In general, prices vary greatly: from $1/mo to $17.99/mo. The thing that catches the eye is the package disk quota: from 1 Gb to 500 Gb. What's more, you can get a package with 100 Gb for as low as $2.99.
Moreover, the servers are rather secure. It is also possible to purchase a Shared hosting package which server is located in Singapore. In addition, ExaBytes provides WordPress-optimized hosting packages separately.
Reseller hosting is nice and cheap. For instance, RE3000 package is at $51/mo and includes 600 Gb disk storage, 600 Gb bandwidth and 30 domains.
VPS hosting is divided into Linux, Plesk and Asia VPS servers. The price quality ratio seems to be excellent as the packages have lots of RAM, bandwidth and disk space.
Dedicated servers have different pricing depending on the location: Malaysia, Indonesia, Singapore or USA. Also, the company offers Windows Dedicated servers. The characteristics differ between packages, though, in general the servers are not outdated and quite powerful. The pricing is affordable starting from $99/mo.
Trial period
The company does not provide trial periods, however, it offers a 100-day moneyback guarantee. The moneyback policy is applicable only for Shared hosting packages. VPS and Dedicated servers are non-refundable.
Billing cycle
All Shared, Business and VPS hosting packages as well as US Managed Dedicated servers have monthly, quarterly, semi-annual, annual, biennial and triennial. Reseller packages have monthly, quarterly and annual cycles. Asian Dedicated servers can be purchased for 1, 3, 6 or 12 months.
Control panel
cPanel is included to all Reseller, Linux Shared and Business packages and Plesk - to all Windows Shared and Business ones. For all VPS and Dedicated servers it is possible to install paid cPanel or Plesk (from $7/mo and to $35/mo). It is also possible to use these servers without a control panel.
Limits
Shared hosting packages have limited disk space, number of domain names and email accounts. Also, the number of inodes is limited to 250000. Almost all Shared and Business Shared hosting packages have unlimited bandwidth. The maximum database size for these packages is 5 Gb. Also, it is prohibited to use Shared and Business hosting for file sharing, archive or backup storage, forums or chat bots etc. VPS and Dedicated servers have their usual number of CPU core, disk space, RAM and bandwidth limitations. Though, VPS servers have inode limitations as well. The maximum number of inodes is one million. Reseller packages have limited domain names and bandwidth.
Security
All Shared, Business and Reseller hosting packages include anti spam and anti-hacking protection, antivirus, daily backup (except Linux Starter package), hotlink protection and 24/7 monitoring. As for VPS and Dedicated servers, security features such as malware scanner and antivirus as well as backup storage are paid. Generally, maintaining security is under your own responsibility.
OS
CloudLinux runs on Linux Shared and Business servers and Windows Server 2016 - on Windows Shared and Business servers. CentOS is installed on Reseller servers. For VPS packages it is possible to install CentOS or Ubuntu for free. The following operating systems are available for US Dedicated servers: Ubuntu and CentOS - for free, Windows servers 2012/2016 at $20/mo. All of these systems, except Ubuntu, are available for Asia Dedicated servers.
Support
The company provides 24/7 chat and ticket technical support. Sales department is available Monday till Friday from 9am to 5pm Malaysia time (GMT+8). The support representatives are quick and polite. IT is also possible to purchase server management service for VPS and Dedicated servers. Prices vary between $25/mo and $150/mo. The knowledge base is full and well-organized.
Conclusion
The company provides a lot of packages for different purposes so it's quite easy to find what you need. Also, the pricing is very reasonable and affordable for all packages. Moreover, the support team is very helpful. Generally, this hosting can be recommended for beginners as well as professionals for various projects, both resource-consuming and not.
Discounts
.COM domain $4.99 only
Promocode: COM-COUPON
Promotion: https://www.exabytes.com/domains/domain-name-search
testing
We conducted tests on the website
exabytescom.hostings.info
with its help, we conduct testing and monitoring. Plan: Economy (3.99 USD per month)
Uptime: 99.98 %
excellent
9 minutes of downtime per month
Speed: 9.17 sec
very bad
for processing image 2000x2000 px
Ping: 55 ms
excellent
to user in
USA (New York)
Australia (Sydney)

Brazil (Sao Paulo)

Canada (Toronto)

China (Nanjing)

Germany (Munich)

Hong Kong

India (Bengaluru)

Japan (Tokyo)

South Korea (Sodemungu)

Netherlands (Amsterdam)

Russia (Moscow)

Great Britain (London)

USA (New York)

South Africa (Johannesburg)
We asked a question and received the answer in 14 minutes
Contacts
Address:

5350 S. Valentia Way Greenwood Village , CO 80111

Phone number:

6567272277

E-mail:

marketing@exabytes.com
Submit review
What is written about in reviews of Exabytes.com most often?
Reviews
(7)
We don't delete honest reviews and don't charge anyone for this!

verified

Singapore
3 july 2019
I needed a TLD (.com.sg) for a local client. Exabytes had a locally registered company in Singapore making it extremely convenient and fast get my domain up. They also run plenty of promotions where you can get domains for real cheap.



Service/Speed wise, haven't run into any issues so far and they about as good as all the decent providers out there.

verified

Philippines
16 june 2019
ExaBytes is one of my favorite hosting providers not just because of their reasonable price range, but for many other reasons.

One of which is that they have extremely fast SSD drives. Expect that your page loading times will be thrice as fast as other hosting providers. They monitor your site 24/7 and they provide daily backups. What's best is that you'll get to try their services for 100 day with their money-back guarantee program.

However, if you're planning on using a dedicated server do not use Exabytes. Their dedicated server plan is just not as polished as other web hosting providers offer.

verified

Spain
8 june 2019
if you need a website then exabyte is the place to go. I needed a site and I need one to made fast. They offer both the service to build your own site and have them build one for you.

To me this is an really good option and product listing.

I was impressed with the site they made and how fats the service was delivered. They also have email services and marketing solutions as well.

verified

Malaysia
19 nov. 2018
Exabytes provide me the good services and treating me very well on assist me solve my problem on my website.



Their customer service team really help me a lot during my website face some downtime error and can help me fix them very fast and will say sorry for me cause my website error.



Polite and I feel satisfy with their services!



Thanks Exabytes! I will host with them in future and I will believe that they will provide me the services that I never try before!

Good job!!
verified

Malaysia
14 nov. 2018
Been with Exabytes with past 2 years, so far

there is no problem with their hosting, they response to my issue in a timely manner, their hosting consider affordable with required features.

verified

Malaysia
14 nov. 2018
Just started hosting my first website with Exabytes,

luckily they have helpful customer service to clear all my doubts patiently.

Many thanks to Nicole for assisting me!

verified

Malaysia
13 nov. 2018
Hosting smoothly, able to build an e-commerce store and can afford many visitor come in to buy the products from me.



Friendly customer services and sales person.

Thanks Exabytes!
SIMILAR
Check out companies here from the same country, with similar scores and customer numbers.