Objective review
Reggi.ru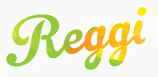 Price:

Speed:

Reliability:

Support:
Participants in ratings (the place occupied in the rating is indicated in brackets):
Overview
Our experts view Reggi.ru as a convenient and easily navigable domain registrar. The company website is very convenient and has a logical flow, and they explain things well to beginners. This company has offices not only in Moscow and St. Petersburg, but also in Kiev.
Plans
Unfortunately, there is no information for this provider's pricing and plans. Search for it on their website.
Submit review
What is written about in reviews of Reggi.ru most often?
We don't delete honest reviews and don't charge anyone for this!


IP: 77.121.80.218
27 dec. 2017
Domain price policy is really lower than competitors, but the hosting isn't so cheap. I chose the Economy plan for 280 rubles per month, it worked normally for me, but I wish it was cheaper, because the other providers have lower prices with better conditions. As for the hosting, there's nothing bad to say, the sites are working fine.


IP: 109.188.127.137
17 oct. 2017
Hello! I have been using Reggi.ru for more than two years. I have no complaints about their work.

Support has always provided needed assistance quickly, and it's understandable even for the beginning user. Now that they updated the site interface, it is beautiful and modern.


IP: 62.133.190.118
20 sept. 2017
Two weeks after I registered the domain,

the site is unavailable for viewing.

So is the support service.

They advertise that they work on Saturday, in reality they don't answer mails, and they are unavailable by phone.


IP: 91.187.2.156
11 aug. 2017
We moved to this hosting on the Economy plan. In general, it's a decent hosting company.

But to be honest, we had an issue with site not working, and support isn't responding.


IP: 178.205.49.228
28 may 2017
I have 10 sites with this hosting company, in principle, everything is fine, but

recently, they've had some kind of interruptions with servers, and sites aren't available.


IP: 46.0.229.148
18 feb. 2017
It seems that the work has returned to normal. Let's hope that the situation stays stable.

Support also works better, well done.


IP: 46.203.173.8
29 jan. 2017
It's a great registrar.

I've been keeping my domains there for 3 years, I have no complaints. Recently, it was necessary to change administrator contacts and transfer domains from the reseller panel to the main panel. Everything took about half an hour.

Support responded quickly and clearly.

Special thanks to Ekaterina Isaeva!


IP: 5.164.147.38
29 jan. 2017
I recently chose this hosting. One site is on the Mini plan. And, there are some problems with resources.

Often, the site isn't available, there were a lot especially in January 2016, the site failed several times a day ..

now it seems to be better, but there are still problems ..

In general, the support answers quickly and politely, the price is normal.

If they fix the problems, it should be okay.


IP: 5.164.179.107
20 jan. 2017
I have approximately 10 domains with this hosting company. I've been working with them (reggi) for more than 2 years. Until recently, there were no particular problems. And the support worked fine. Now it's impossible to get it to work.

I can count on the fingers of my hand the days there were no problems.

If the situation isn't corrected, it will be necessary to look for a new house.
SIMILAR
Check out companies here from the same country, with similar scores and customer numbers.