Objective review
Sprinthost.ru


The official representative of this company is registered on Hostings.info. He carefully reads your reviews and tries to answer your questions.
Price:

Speed:

Reliability:

Support:
Country:

Russia (License)

Year Founded:

2005

Customers:

100000 (~5.42 % market)

Servers:

Russia

Coupon:

FREE400SPH

3 months of hosting at the East-1 tariff or 330 rubles to the hosting account

Control panel:

Custom-built

Test period:

15 days

none:

5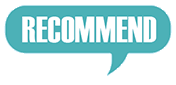 Participants in ratings (the place occupied in the rating is indicated in brackets):
Countries:
Russia (4)
Overview

Editor's opinion •
Anna Belous
Hosting Expert (4 years' experience)
Currently working in domain department. She knows the ins and outs of a hosting company and thus, exactly knows which factors matter whilst choosing a perfect hosting.
The first impression: It's inexpensive hosting
When we checked out the site Sprinthost, we found a nice and simple design. Pricing plans are also balanced and inexpensive. None offer any restrictions on the number of MySQL databases, which is convenient no matter who you are. We also see a lot of positive feedback from customers on the site, (not written by Sprinthost, don't worry!), just testimonails from users. One thing that stood out for us is the rapid flow of information from the provider to users, with new options, services and promotions offered on a regular basis.
Trial period - 15 days
Sprinthost has one of the biggest free trail periods available: The company offers a 15 day free trial of its hosting services. During this period, you have access to full-fledged hosting from any pricing plan. The only restrictions are a 10 email limit and the lack of SSH.
Registration - easy and fast
Before registration, you are asked to choose exactly how you want start working with Sprinthost - either transfer the domain from another provider or start a new one. Then choose the pricing plan you want. If you are a beginner, then you can access advice to help you choose the best plan and for the best price. After choosing your plan, you simply enter a small amount of info (e-mail and name), and you get access to your account, which you can use for free for as long as 15 days.
Payment
Payment for services can be accomplished in various convenient ways. And if Webmoney, Yandex-Money, and bank transfer aren't enough, then IntellectMoney, RBK-Money, Money-Mail, WO (via Robocass) should help you out. (Not standard for most providers).
The control panel is custom-built
Convenient and modern control panel with adaptive layout, which allows you to work with the CP on any device. For servers it is offered as ISP Manager.
Technical support - responds quickly
There is round-the-clock support via the feedback form and by phone. Additionally, LiveChat is available around the clock), with replies in under a minute. The support was competentl, however, we had an operator (from LiveChat) redirect our request to a different service, which is not helpful when you are looking for fast service. Email response arrived within 10-20 minutes, which is better than most).
Conclusion
Taking into account the latest changes in pricing plans, Sprinthost is perfect for projects of any level, whether it's a simple blog or a large website portal. With low prices, comparatively speaking, this hoster offers high-quality hosting and skillful technical support.
Plans
Unfortunately, there is no information for this provider's pricing and plans. Search for it on their website.
testing
We conducted tests on the website
sprinthost.hostings.info
with its help, we conduct testing and monitoring. Plan: East-2 (298 RUB per month)
Uptime: 100 %
excellent
1 minutes of downtime per month
Speed: 3.76 sec
good
for processing image 2000x2000 px
Ping: 147 ms
excellent
to user in
USA (New York)
Australia (Sydney)

Brazil (Sao Paulo)

Canada (Toronto)

China (Nanjing)

Germany (Munich)

Hong Kong

India (Bengaluru)

Japan (Tokyo)

South Korea (Sodemungu)

Netherlands (Amsterdam)

Russia (Moscow)

Great Britain (London)

США, Калифорния, Лос-Анджелес

USA (New York)

South Africa (Johannesburg)
We asked a question and received the answer in 7 minutes
Contacts
Phone number:

8-800-555-78-23

E-mail:

support@sprinthost.ru
(License)
Submit review
What is written about in reviews of Sprinthost.ru most often?
Reviews
(20)
We don't delete honest reviews and don't charge anyone for this!


Russia
20 dec. 2017
I want to leave my feedback about this hosting company. I took a long time to choose hosting because I didn't want to get scammed by cheap hosting. I searched the Internet and read all the reviews. I didn't find anything negative about Sprinthost. But users wrote a lot of reviews about technical support - that they work quickly and with clear and understandable answers - this is one of the most important points for me. Well, I can say I have no regrets about choosing Sprinthost. We have VPS by the way.

We have a website for laptop repair, TVs, etc. It works on WordPress without any interruptions. Live Chat is cool too. And the price is satisfactory!


Ukraine
19 oct. 2017
They helped to move my site for free. The support service works very well and solves problems and tasks very quickly. Live Chat is also great.

Thank you, the hosting is very convenient and their service is high quality


Russia
16 oct. 2017
I have been using this hosting company for almost six months. I'm hosting several websites. Before that I used a small inexpensive hosting provider that don't even have their own office, etc. When I was tired of seeing my sites not working, I decided to switch to a larger hosting and I chose Sprinthost.



I agree with the review, except this statement - "In each of them, there are no restrictions on the number of MySQL databases" - this isn't true, there are restrictions on the number of databases in each plan.



Also, many customers are unhappy with the fact that there is a limit for the number of files. I don't personally have this problem, I don't even take up 30% of the limit, although the sites are based on the engines and they are pretty big.



For one of my sites, Up-Time was 99.89% for 3.5 months (Checking with Ping-Admin service).

At the 3 month mark, it was at 100%, and then, unfortunately, the server was hit with a DDoS attack, resulting in 2 hours and 49 minutes of downtime, but we didn't have any control over that. The proof of Up-time is on my site on the left.

I

recommend this hosting to everyone who needs good stability and has a simple or medium size website.

Although for large projects, there is a VPS option. By the way, hosting-provider sometimes distributes promotional codes that give discounts on hosting services.


Russia
19 sept. 2017
It's a great hosting company!

Sprinthost deserves its first place rating. Simple, customer-friendly, we approve!


Russia
17 sept. 2017
I 100% agree with all the reviews here. I switched from another hosting, (who wasn't terrible) and immediately noticed the difference.

First, the download speed on Google page speed increased from 74% to 87% (and this is without some other issues), and second, there was a little problem and technical support helped really fast.

They really respond to emails quickly. There are no answers like: "All our stuff is working, this is isn't our fault, contact Joomla support or the site developer."


Russia
15 sept. 2017
I have been using this hosting company for more than six months. I haven't had any problems with the operation of the site for this whole time.

I especially want to highlight the work of technical support: they answer almost any question instantly and in excellent detail.

I haven't found any disadvantages with this hosting company yet. My only comment is that it would be nice to allow more sites on the First and Second plans, cause 2 and 3 sites, respectively, are not enough ...

Otherwise - everything is fine, I will keep using this hosting company.


Belarus
8 sept. 2017
It's a good hosting company. Yes, there are some small issues, for example, you have to pay separately for a lot of extras. But that doesn't matter.

Plus, the hosting is cheap, and the quality of services is very good, even compared to more expensive companies.


I tried looking for an alternative, but I realized that I will still register my site with Sprinthost. Thank you!


Ukraine
30 aug. 2017
It's a good hosting company with excellent technical support. Sites from the backup were restored in an hour. They answer questions quickly.
But I'm worried about the periodic inaccessibility of my site, sometimes for whatever reason, it becomes totally unavailable. And sometimes the provider is also unavailable.


Russia
4 july 2017
I have used this hosting company for a couple of months, I switched from another provider.

I'm totally satisfied, the speed of servers is great.


United Kingdom
4 july 2017
I also want to add to the positive reviews of hosting and support services. I am a novice blogger and often have to ask for help.

Technical support is great - quick, professional and polite.

I will open my second blog only with Sprinthost and I recommend others do the same.
SIMILAR
Check out companies here from the same country, with similar scores and customer numbers.