Objective review
Resellerclub.com


The official representative of this company is registered on Hostings.info. He carefully reads your reviews and tries to answer your questions.
Price:

Speed:

Reliability:

Support:
Country:

India

Year Founded:

2006

Customers:

200000

Servers:

USA, India, United Kingdom

Control panel:

cPanel, Plesk, WHM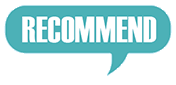 Participants in ratings (the place occupied in the rating is indicated in brackets):
Countries:
India (5)
. CMS:
WordPress (9)
. Type of hosting:
Cloud hosting (31)
,
Shared hosting (70)
,
VPS-VDS (50)
,
Dedicated server (37)
. Domains:
Domain registrars (15)
,
SSL Certificate (27)
. Hosting for:
Blog (26)
,
Corporate website (38)
,
E-Commerce (26)
,
Forum (43)
,
E-mail (30)
,
Web-portal (28)
. Free trial:
Moneyback (29)
. Hosting price:
Cheap hosting (22)
,
Quality price (35)
. Payment methods:
Visa or MasterCard (26)
,
PayPal (33)
. Installed software:
Linux (45)
,
Windows (23)
. Other:
Website builder (29)
. Control panel:
cPanel (12)
,
Parallels Plesk (13)
Overview

Editor's opinion •
Dmitriy Sokol
Hosting Expert (9 years' experience)
Main responsibilities - writing articles and overviews on various web hostings as well as ranking them. Believes that nothing is impossible. His motto is 'the better you do - the cooler will be the result'.
First impression
The website looks well-organized. All of the services are categorized for your convenience. They offer a wide range of shared hosting plans, including specified hosting plans such as WordPress or Magento, and Windows hosting. In addition, the company provides free SSL certificates with almost all of their shared and reseller hosting packages. Moreover, ResellerClub provides unlimited bandwidth, disk space and email accounts for all of their shared hosting plans, except WordPress hosting.
And speaking of WordPress hosting. You get to choose amongst 4 plans with different characteristics so you can pick the most suitable type for your website. What's more, all of them include automatic WordPress updates, unlimited email accounts and WP-CLI (a command-line interface for WP) support. Also, you are able to add memory, CPU cores or a dedicated IP address at any convenient time for quite a low cost: dedicated IP at $2.99, 1GB RAM at $1.00 and 1 Core CPU at $2.00.
As for VPS and Dedicated hosting services, the pricing and features vary greatly as there are a lot of packages. All of their tech specs are described in details on the website. With Dedicated Servers hosting ResellerClub offers only HDD disk space but for VPS you can choose between HDD and SSD. Furthermore, the company resells BlueHost and HostGator hosting packages so you can get them here at a discounted price.
Backup feature is not included to any package. It's possible to purchase CodeGuard - the backup service provided by the company, or to use any other backup service. As a bonus, free one-year .com, .net, .biz, .org, .in or .info domain name registration is included to BlueHost VPS hosting package.
Trial period
ResellerClub does not offer any trial periods. However, they will issue a full refund for any Shared, VPS or Reseller hosting package within 30 days after the purchase in case you are dissatisfied with the services. Although, this policy is not applicable for Dedicated Servers packages.
Billing cycle
You can purchase Linux and WordPress Shared hosting packages for 1, 2 or 3 years; Windows, Magento and Drupal Shared hosting - for 3 or 6 months or for 1-3 years; Hostgator, Linux Reseller and Windows Reseller Shared - for 1, 3 or 6 months or for 1-3 years; Cloud hosting - for 1, 3, 6 or 12 months; VPS and Dedicated hosting - for 1, 3 , 6 or 12 months.
Control Panel
Free cPanel or Plesk (for Windows servers) control panel is included to each hosting package. Additionally, you can get a free WHMCS with Windows Reseller and HostGator Dedicated servers packages.
Limits
Although it is stated in the plan description that disk space, email accounts and bandwidth are unlimited for most of the Shared hosting plans, there are certain limitations. For instance, the company may require for you to upgrade to VPS or Dedicated hosting, in case you use more than 25% of the server resources. However, as the shared server tech specs are not provided, these limits are quite vague. As for emails, the storage cannot exceed 10 Gb. In addition, it is not allowed to use your hosting for email, media or file storage or as a gaming server. Also, the number of inodes is limited to 100000.
VPS and Dedicated hosting packages have their usual bandwidth, memory and disk storage use limits. For example, VPS plans have the following limit range: 1-25 TB of bandwidth; 20-240 Gb of disk space and 4-16 RAM, depending on the package.
Security
The company takes security seriously. They provide anti-DDoS protection, virus and malware scanning, hotlink and leech protection and password protected folders for each and every server. In addition the servers are being monitored constantly.
OS
CloudLinux on Linux and reseller shared Magento Drupal, Windows 2012 on Windows shared and reseller, CentOS 6 on WordPress and Cloud hosting; CentOS 6 or 7, Ubuntu 16.04, Fedora 23 or Debian 8 on Linux VPS, CentOS, Ubuntu or Debian on Plesk VPS; CentOS 6 on BlueHost VPS; As for Dedicated servers, it's CentOS mostly, though, it's possible to install Ubuntu or CloudLinux for a few packages, Windows 2008, 2012 & 2016 R2 for Windows Dedicated Servers.
Support
Fairly slow. The company offers 24/7/365 Facebook chat, ticket or phone support. The team should be able to assist with any kind of software set up, OS updates and patches, network and hardware related issues etc. The knowledge base is quite well-structured, though, it's not very easy to find it on the website.
Conclusion
Nice, reliable, cheap and secure Shared and Reseller hosting packages. Moreover, the specified WordPress, Drupal and Magento hosting plans are perfect to establish your online presence quickly and easily. However, VPS and Dedicated servers are slightly overpriced taking into consideration that the provided services do not exceed average. To sum up, ResellerClub hosting can be considered as an excellent shared and reseller hosting provider and a good and satisfying one for VPS and Dedicated services.
Discounts
DEAL ACTIVATED
Web Hosting starts at $0.49
testing
Uptime: 100 %
excellent
0 minutes of downtime per month
Speed: 3.9 sec
good
for processing image 2000x2000 px
We asked a question and received the answer in 2 hours 9 minutes
Contacts
Address:

Directi Web Technology Pvt Limited, ResellerClub, Unit No. 501, 5th Floor, Unit IT Building No. 3, Nesco IT Park, Nesco Complex, Western Express Highway, Goregaon (East), Mumbai Maharashtra 400063, India

Phone number:

+1 (415) 236 1970

E-mail:

support@resellerclub.com
Submit review
What is written about in reviews of Resellerclub.com most often?
Reviews
(1)
We don't delete honest reviews and don't charge anyone for this!

verified

Serbia
11 june 2019
I would highly recommend this company's services to all users, especially to resellers. They have wide variety of services including all kind of hosting (shared, vps, dedicated, wordpress, cloud...), all kinds of domains (biggest choice of TLDs offered I saw at a single company), business email, and other services.

Good prices, top speed and stability. Highly recommended
SIMILAR
Check out companies here from the same country, with similar scores and customer numbers.