Objective review
ispserver.com

Price:

Speed:

Reliability:

Support:
Country:

Russia

Year Founded :

1997

Customers:

10000 (~0.54 % market)

Servers:

Russia, Germany, Europe

Coupon:

34563961

25% discount for the first month of hosting

Control panel:

ISP Manager

Test period :

5 days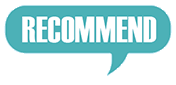 Participants in ratings (the place occupied in the rating is indicated in brackets):
Control panel:
ISP Manager (3)
Overview
The first impression: Services are solid
Solid is the word that comes to mind when you cruise through the ISPServer website. The provider offers a full set of technologies, including the latest new trend in the hosting world - "cloud hosting". Cloud hosting is a new technology that evenly distributes the load on several servers, making your site always accessible to would be visitors. Another feature of cloud hosting is the fact that the client pays only for the use of processor resources, thus saving money. The structure of the site is a little bit complicated and the beginnermay have difficulty navigating, otherwise the site is very well done.
Trial period - 5 days
ISP Server offers a five day free trial period, short by Russian hosting standards. But for these 5 days you get access to the full range of hosting services, without any restrictions, in accordance with the chosen plan.
Registration - standard
In general, registration is standard, the only thing unusual is verifiying client identity via phone, but it's not complicated.
Payment
Without actually registering, our experts couldn't find the page outlining payment methods, so we discovered them only after the actual registration - the information was in the billing panel. There are multiple options, and paying for hosting services should be convenient for most site owners. Choices include: Webmoney, Yandex-Money, bank transfer, PayPal and credit cards.
The control panel is one of the best, ISP Manager
Needless to say, to match their comprehensive set of services, the control panel is one of the main trump cards of ISP Server. This panel was developed by their own specialists, but it proved to be so balanced and reliable that other hosting providers began to buy the rights to use this panel, becoming popular in many countries.
Technical support - competent but long wait time
It is not clear what Russian hosting providers are waiting for ... Even large companies don't usually have LiveChat and a free phone number. ISP Server was no exception. Support is provided by submitting a request from the control panel or by calling Moscow phone number. But there isn't often a need to ask questions of tech support, because the video tutorials offer a host of how tos on getting started. Employees are polite, competent, and respond quickly enough.
Conclusion
This provider is perfect for any project, starting with a simple website-business card and ending with a powerful portal. The same thing holds true for webmasters - from beginner to professional, this hoster will work for you.
Plans
Unfortunately, there is no information for this provider's pricing and plans. Search for it on their website.
Submit review
What is written about in reviews of ispserver.com most often?
We don't delete honest reviews and don't charge anyone for this!


IP: 95.104.206.2
27 dec. 2017
Thank you.

I give this hosting 5+ for their work. I was particularly satisfied with the speed.


IP: 194.28.180.40
10 dec. 2017
I was looking for a hosting for a large portal (all hotels in Kiev). I tried to use many Ukrainian hosters (including the well-known Mirohost), eventually landed on ISP, and don't regret it.

It's a very good provider, I recommend it to everyone.

The only thing that I didn't quite like is that I had to get used to the control panel, but I was satisfied with the quality of the hosting.


IP: 178.45.106.183
1 nov. 2017
It's an excellent hosting company. It handles the load without problems. Technical support responds quickly, even for the most basic issues.


IP: 46.8.136.149
7 oct. 2017
It's a good hosting, the price matches the quality.


IP: 93.125.36.34
1 oct. 2017
I have a small website, but it is growing.

I was impressed by the support service of the isp server. Polite, tactful guys, who, by the way, have the knowledge base needed to do their work.

Yes, sometimes the site is unavailable, but that could happen to anyone, the servers can be unpredictable.

Site speed is excellent. Technical support-excellent.


IP: 89.169.144.96
22 sept. 2017
I've worked almost a year with this hosting.
+

Support service works well and responds quickly, and they help newcomers understand the hosting.


+

Good uptime. My sites were out for a total of less than 12 hours in a year.


+

You can buy at disk space at a low price.


+ Amazing pings from Moscow (3ms) and FTP speed.
-

The mail function does not work in php, because of that I moved on to another hosting company. The company site says it is limited, but it is really disabled.


-

In comparison with competitors, it can only handle a small number of simultaneous requests to the database.

Although with my 1000 visits per day it didn't affect anything.
-You can download backup only via ISPmanager. Eventually, if your backup is more than 1GB, then problems with downloading could begin. My browser cut off the downloading. That's why I had to archive the sites separately and download.
- Expensive VPS, because of that, I had to look for another hosting. In general, I recommend this hosting if the mail function is not critical. My rating is 9.5 out of 10.


IP: 46.146.8.1
23 jan. 2017
I tried not to use just one hosting provider for all my work.

As a result, I can say ISP is the best.

I've been hosting my own and my clients' websites (at the moment, I'm hosting 18 sites) with them for 3 years already.

I will highlight technical support especially - they are competent and qualified.
SIMILAR
Check out companies here from the same country, with similar scores and customer numbers.