Objective review
ISPserver.com

Price:

Speed:

Reliability:

Support:
Country:

Russia

Year Founded:

1997

Customers:

10000 (~0.54 % market)

Servers:

Russia, Germany, Europe

Coupon:

34563961

25% discount for the first month of hosting

Control panel:

ISP Manager

Test period:

5 days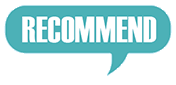 Participants in ratings (the place occupied in the rating is indicated in brackets):
Countries:
Russia (2)
. Control panel:
ISPmanager (3)
Overview

Editor's opinion •
Anastasia Sarkisyan
Hosting Expert (2 years' experience)
Her main responsibility is to write hosting companies overviews, articles and creating content in general.
First impression
User-friendly interface. The prices for Shared hosting are very attractive- from $2.30/mo to $8.10/mo. With the latter you get 50Gb disk space, 30 domains, 50 databases and unlimited bandwidth. Moreover, free SSL certificate and a free one-year .ru or .рф domain name registration is included to each Shared plan. Furthermore, in case you purchase the hosting package for 3 or more months, the monthly price will be discounted. VPS packages resource-price ratio is fair enough. The pricing varies between $9.20 and $39.20. The most expensive plan offers 4 CPU cores, 8Gb RAM, 200Gb disk space and unlimited bandwidth. Also, there's a possibility to choose between HDD and SSD disk storage. What's more, you can build your own VPS apart from the packages offered.
Another interesting set of packages are the Cloud hosting ones. Although it is similar to VPS hosting, the Cloud server system is built with redundancy. It means that all of the data is constantly duplicated. So, when one of the servers fails, the data will be immediately restored on available nodes. Moreover, the company offers NVMe SSD for Cloud and Dedicated hosting. It's similar to SSD but much more faster.
As for Dedicated hosting packages, there are plenty of them. The data centers are located in Germany and Russia. You can pick whichever you like. The prices are fairly competitive. Nice offers are shown in the 'Best Offer' section. Furthermore, all packages are fully managed. So the support team should be able to assist you with all of the the issues. However, in case ISPmanager control panel is not installed on VPS, Cloud or Dedicated server, you are responsible for server set up, maintenance and monitoring.
Trial period
The company offers a 7-day trial for Shared hosting. In case you need a trial for other hosting packages, it is required to contact their sales department. Also, you can get a refund for the unused days by submitting a ticket to the sales department. This moneyback policy is applicable for all hosting packages.
Billing cycle
Monthly, quarterly, semi-annual and annual billing cycles are available for all hosting packages.
Control panel
For Shared hosting packages it's possible to use ISPmanager or cPanel for free. In addition, ISPmanager panel is included to VPS, Cloud and Dedicated servers packages. However, you can order a package without a control panel and install your own at no additional cost.
Limits
Usual disk space, bandwidth, domain name and RAM limitations. You can find them in the plan descriptions. No additional information regarding the limits is indicated in the SLA (service level agreement).
Security
ISPserver provides anti-DDoS protection for all servers. Also, you can purchase additional DDoS protection for Cloud hosting, starting at $16.15/mo. Moreover, it's possible to get a free Let's Encrypt SSL certificate. What's more, the servers are being monitored continuously. Back-ups are made twice a week for Shared hosting plans. For all other plans, it's required to purchase back-up storage separately ($0.12 per 1Gb) or make them on your own.
OS
CentOS runs on Shared hosting servers. The following operating systems are available for VPS, Dedicated and Cloud hosting for free: CentOS, Ubuntu, Debian and FreeBSD. Windows Server 2012 and 2016 are at $29 for Dedicated and at $17.30 for VPS. As for Cloud hosting, Windows Server 2012 is at $17.30 and Windows Server 2016 is free.
Support
ISPServer provides 24/7 chat and ticket customer support. The Sales Department works Monday till Friday from 04:00 to 19:00 Moscow time. The representatives are quick and polite, however, it is hard to get straight answer from them. Nevertheless, the knowledge base is very good and full. Articles are provided in both Russian and English. In addition, all of the servers are fully-managed, so the support team is able to help with set up, monitoring and maintenance issues.
Conclusion
A good hosting service for all kinds of users. The packages are very diversified, so it's possible to find one for almost any purpose. Although the backup policy is not very convenient and the prices seem slightly higher, we would still recommend this hosting to all of our users.
Plans
| | | | | |
| --- | --- | --- | --- | --- |
| | VPS-PROJECT | VPS-STARTUP | VPS-DEVELOP | VPS-BUSINESS |
| Price | 8.99 USD | 15.73 USD | 24.72 USD | 38.2 USD |
| Memory (RAM) | 1 Gb | 2 Gb | 4 Gb | 8 Gb |
| DDoS Protection | Yes | Yes | Yes | Yes |
| Disk Space | 50 Gb | 100 Gb | 150 Gb | 200 Gb |
| Platform | linux | linux | linux | linux |
| Control panel | - | - | - | - |
| CPU | 2.4 GHz | 2.4 GHz | 2.4 GHz | 2.4 GHz |
| CPU Cores | 1 pcs | 2 pcs | 3 pcs | 4 pcs |
| | Details | Details | Details | Details |
| | | | | |
| --- | --- | --- | --- | --- |
| | Xeon E3-1230v2 | Xeon E3-1231v3 | Xeon E3-1231v3 | Xeon E3-1230v3 |
| Price | 85.39 USD | 86.52 USD | 94.38 USD | 96.63 USD |
| Memory (RAM) | 8 Gb | 8 Gb | 16 Gb | 8 Gb |
| DDoS Protection | Yes | Yes | Yes | Yes |
| Disk Space | 2000 Gb | 1000 Gb | 2000 Gb | 4000 Gb |
| Platform | - | - | - | - |
| Control panel | - | - | - | - |
| CPU | 3.7 GHz | 3.8 GHz | 3.8 GHz | 3.7 GHz |
| CPU Cores | 4 pcs | 4 pcs | 4 pcs | 4 pcs |
| | Details | Details | Details | Details |
Submit review
What is written about in reviews of ISPserver.com most often?
Reviews
(8)
We don't delete honest reviews and don't charge anyone for this!

verified

Philippines
31 may 2019
This hosting is a excellent choice.

Support was very accommodating, polite, knowledgeable, reply very quickly and tech savvy! One more thing is the price it is also affordable without compromising the service.

Unlike other hosting, the price is low but compromised the service offered.

Never had a downtime while with this provider they have a fast and reliable service.

You also have a different option for the method of payment that will help you.

They can also improve the price on the VPS it's a bit expensive and do an upgrade on the mail. But again it's a good hosting.


Russia
27 dec. 2017
Thank you.

I give this hosting 5+ for their work. I was particularly satisfied with the speed.


Ukraine
10 dec. 2017
I was looking for a hosting for a large portal (all hotels in Kiev). I tried to use many Ukrainian hosters (including the well-known Mirohost), eventually landed on ISP, and don't regret it.

It's a very good provider, I recommend it to everyone.

The only thing that I didn't quite like is that I had to get used to the control panel, but I was satisfied with the quality of the hosting.


Russia
1 nov. 2017
It's an excellent hosting company. It handles the load without problems. Technical support responds quickly, even for the most basic issues.


Russia
7 oct. 2017
It's a good hosting, the price matches the quality.


Belarus
1 oct. 2017
I have a small website, but it is growing.

I was impressed by the support service of the isp server. Polite, tactful guys, who, by the way, have the knowledge base needed to do their work.

Yes, sometimes the site is unavailable, but that could happen to anyone, the servers can be unpredictable.

Site speed is excellent. Technical support-excellent.


Russia
22 sept. 2017
I've worked almost a year with this hosting.
+

Support service works well and responds quickly, and they help newcomers understand the hosting.


+

Good uptime. My sites were out for a total of less than 12 hours in a year.


+

You can buy at disk space at a low price.


+ Amazing pings from Moscow (3ms) and FTP speed.
-

The mail function does not work in php, because of that I moved on to another hosting company. The company site says it is limited, but it is really disabled.


-

In comparison with competitors, it can only handle a small number of simultaneous requests to the database.

Although with my 1000 visits per day it didn't affect anything.
-You can download backup only via ISPmanager. Eventually, if your backup is more than 1GB, then problems with downloading could begin. My browser cut off the downloading. That's why I had to archive the sites separately and download.
- Expensive VPS, because of that, I had to look for another hosting. In general, I recommend this hosting if the mail function is not critical. My rating is 9.5 out of 10.


Russia
23 jan. 2017
I tried not to use just one hosting provider for all my work.

As a result, I can say ISP is the best.

I've been hosting my own and my clients' websites (at the moment, I'm hosting 18 sites) with them for 3 years already.

I will highlight technical support especially - they are competent and qualified.
SIMILAR
Check out companies here from the same country, with similar scores and customer numbers.