Objective review
1&1 IONOS.com

Price:

Speed:

Reliability:

Support:
Country:

USA

Year Founded:

2003

Customers:

15000000 (~13.05 % market)

Servers:

Spain, USA, France, Europe, United Kingdom, Netherlands

Control panel:

Custom built

Expert:

online (answers 2)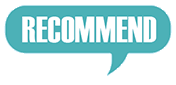 Participants in ratings (the place occupied in the rating is indicated in brackets):
Countries:
Germany (2)
,
Europe (2)
,
United Kingdom (2)
,
Netherlands (2)
,
USA (5)
. CMS:
WordPress (2)
,
Drupal (3)
,
MODx (4)
,
TYPO3 (3)
,
vBulletin (2)
,
Magento (6)
. Type of hosting:
Shared hosting (3)
,
VPS-VDS (10)
,
Dedicated server (8)
,
WAP hosting (7)
. Domains:
Domain registrars (1)
. Hosting for:
Corporate website (4)
,
Forum (8)
,
E-mail (4)
,
Web-portal (1)
. Free trial:
Moneyback (12)
. Hosting price:
Quality price (8)
,
Expensive hosting (15)
. Payment methods:
Visa or MasterCard (6)
. Installed software:
Linux (10)
,
Windows (3)
. Other:
Unlimited hosting (11)
,
Secure hosting (3)
,
DDoS protection (3)
. Technologies:
ASP.NET (5)
,
MySQL (11)
,
PHP (10)
. Control panel:
Parallels Plesk (3)
. Data centers:
US DCs (1)
Overview
First Impression
When you check the 1&1 IONOS website for the first time, you get just thrilled with their prices... They offer $1 .com domain registration for the first year, what is perfect for someone who is planning on creating an online project. Also, all of their hosting packages include a free domain name for the first year and a free SSL certificate (and that is a great offer!). Their website has been updated sufficiently since 1&1 Internet has recently become 1&1 IONOS.

Trial Period
1&1 IONOS offer risk-free contracts. And they do not just offer a free trial, but guarantee a refund in the first 30 days if you are unhappy with their service (30 day moneyback guarantee). You can cancel anytime online or by phone.

Domain Registration
If you are in a rush while registering a domain name, we would prefer to say that 1&1 is the best choice! We really needed to configure the domain within the quickest time possible, and after 3-5 hours of waiting while trying to register it at GoDaddy, we got it fully registered at 1&1 IONOS in less than an hour! The registration process is quite easy if you already have an active account, but if you are registering as a new customer, then it would be a little confusing. If you are trying to transfer a domain name from another registrar to 1&1, it would be best done directly from your 1&1 Control Panel. Registering a brand new domain is not a problem though, it is quick and easy.

Hosting Services
One thing we like about 1&1 IONOS is their shared hosting package that provides scalable performance levels, when you can easily change your RAM and PHP memory limit. Their web servers and storage are on the same platform so the visitors of your website will get faster performance. For Business, Pro and Expert plans prices vary from $1/$5 and $9 per month if you avail the 12 Months term (you will pay 12 months upfront). Regular monthly price starts from $8, $10 and $14. Business Package - is recommended for one website ( 100 GB storage/ 25 databases and up to 2.5 GB RAM), Pro Package - is recommended for larger websites ( 250 GB storage/ 100 databases and up to 6GB RAM) and Expert Package is best for multiple large web projects ( 500 GB storage/ 500 databases and up to 9GB RAM).
1&1 IONOS offers a variety of products for SMB's depending on the needs of the customer. For those who have less of technical knowledge or are inexperienced, website builders are offered - either for eCommerce or Business Informational projects. All of their Dedicated Server packages have a starting credit of $100 for the first month and a Pay-as-you-use with no minimum contract period. You can delete your dedicated server any time you like. You are only charged (per-minute billing) for the period in which you provisioned the server. Billing is monthly, at the end of a billing period. There is no minimum contract period, so you can cancel the contract at any time.
On the other hand, their cloud-powered VPS' maximum performance is ensured by the latest-generation cloud hardware—including Intel® Xeon® E5 processors and 100% SSD storage. Prices start from $5 /mo. (VPS M), $10 /mo.(VPS L) for the first 12 months, $1 /mo. (VPS XL) for the first 6 months and $30 /mo. (VPS XXL) for the first 12 months. Regular price starts from $10/mo. (VPS M), $20/mo. (VPS L), then $30/mo. (VPS XL) and $40/mo. (VPS XXL).

Technical Support
1&1 IONOS Technical Support Team is superb. They are very friendly, helpful and sure they know what they are doing. They are available any time via phone and email. However, during office hours they are getting high number of calls and their holding time is frustrating. Good thing you can request a callback and can contact them via email and activate the Personal Assistant. There are just cases that needs to be escalated to a higher department and there is no way for you to contact them. You will just be given a reference number and an ETA of 24-48 hours.

Control Panel
1&1 IONOS Control Panel is easy to navigate. They use a custom built control panel which is totally different than the usual cPanel. The functionalities were divided into different categories based on its usage to have less buttons to click and these are: Domains and SSL, Email, Office, Hosting, Online Marketing, My Data, Websites and Shops. The best thing is that you can activate your personal consultant as a central point of contact for any questions you might have concerning your products, your contract or your success on the internet for free.

Conclusion
The technical aspects of 1&1 IONOS web hosting services are excellent. As what they are claiming: 1&1 IONOS is the hosting and cloud partner of choice for small and medium-sized businesses. Their time-frame in setting up an account may take some time (24-48 hours). After signing up, you will receive your Customer ID # and your login details in a few minutes, but the hosting account could be fully active in 24-48 hours. That means, FTP accounts and databases and also domain registration will be fully active within that time-frame. 1&1 Internet is now 1&1 IONOS and the main feature of their rebranding is implementing the Personal Assistant and online chatting with the representatives. So, if you can endure the sign-up process and don't mind waiting, then we can certainly recommend 1&1 IONOS for you.


Contacts
Address:

USA

Phone number:

1-866-991-2631

E-mail:

support@1and1.com
Submit review
What is written about in reviews of 1&1 IONOS.com most often?
Reviews
(0)
We don't delete honest reviews and don't charge anyone for this!
SIMILAR
Check out companies here from the same country, with similar scores and customer numbers.