Objective review
AWS.Amazon.com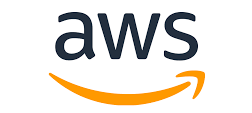 Price:

Speed:

Reliability:

Support:
Country:

USA

Year Founded:

2006

Servers:

USA, Canada, China
Participants in ratings (the place occupied in the rating is indicated in brackets):
Countries:
USA (80)
. Type of hosting:
Cloud hosting (82)
Plans
Unfortunately, there is no information for this provider's pricing and plans. Search for it on their website.
Submit review
What is written about in reviews of AWS.Amazon.com most often?
Reviews
(11)
We don't delete honest reviews and don't charge anyone for this!

verified
AWS offers comprehensive infrastructure services from cloud computing to IoT deployments,

Strong emphasis on securing server instances.

Supports wide variety of Windows and Linux servers.

Less expensive upfront costs, free tier is good to test the services without any financial commitment.



AWS has long list of services at a times can be consuming and

the support isn't free, need to buy support tickets.



AWS is best suited for deploying enterprise apps & mission critical business operations applications.

verified
Elizaveta Kudelya
 VIP-Review 
Hosting is difficult, expensive

,

stable.


We didn't contact support team.

verified

Albania
24 june 2019
Their services are overpriced, boring to work with them, they mostly block your network for kind of 100 mb abuse network or such kind of reason.

Their security its good handled,

and they have mini service for everything which makes them to be very expensive but easy to manage if you have lot of stuffs like in every other cloud. I wouldnt suggest Aws to anyone there are better option for cloud then amazon. Their price are expensive, no support ..

verified

Bosnia and Herzegovina
24 june 2019
The most obvious advantage of the AWS cloud service is automatically scaling - if you get a sudden spike of visits on your site, you don't need to worry about your server failing to keep up, They also got a pretty decent free plan called S3. The downsides are that you need to estimate your usage to plan your cost or you could end up spending a ton of money.

Also their support is a bit hard to reach.

In essence if you need an above-average hosting solution AWS will meet all your considerable needs, for a (potentially) considerable price.

verified

Singapore
21 june 2019
Initially started with a micro EC2 instance that was supposedly free. I used to for hosting personal websites and REST apis using NodeJS However after a few months of up time, I was charged a few dollars for some excessive power cycles used. Eventually I was paying monthly for a free tier instance so I decided to drop it and look for an alternative.
On a good AWS provides a vastly comprehensive configuration options. It may not be for people looking to spin up VPS in less than 3 mins. In my period using AWS for my VPS, they offered seamless solutions related to web hosting which I eventually employed, such as their own domain management service – Route 53.

Overall, I'd give AWS a recommend and I'd use it again if I have projects with extensive server management and administration.

verified

Serbia
8 june 2019
I have used AWS for years in my line of work as DevOps engineer, and I have mostly positive feedback. Being a market leader, Amazon can command a higher margin so do not except them to be cheapest solution. However with smart cost management, cost can be manageable. Again, this is achieved of stickiness and lock in, the more AWS-specific services you use, you will have better chance at cutting your bills. But you will have hard time when you want to change cloud and port your code to another cloud provider. This is something all cloud providers do so I am not trying to slander Amazon.

It is a reliable and scalable cloud that is used across IT industry, and some of the companies I worked for don't even consider other solutions.

verified

United States
25 may 2019
AWS is a networking and programming nerd's paradise. Their level of documentation is complete and thorough, and they have absolutely every kind of tool and API imaginable to support any kind of project.

The availability of free cloud containers just sweetens the pot. With a high level of compatibility with other enterprise-level services and products, AWS definitely sets the gold standard in interoperability and functionality.

verified

Pakistan
27 apr. 2019
Amazon AWS

is the best high speed cloud hosting service. They have many plans and options for the clients.They will provide you cheapest hosting service

and you can increase your resources as you need.
It could be difficult for the beginners to manage it but I recommend their service.

verified

United Arab Emirates
3 apr. 2019
My experience with AWS.ZMAZON.COM desired to be better. There are a few reasons. For the customer, we were considering deployment of the newly created website-platform on AWS due to the reliability of the system. However, the first disadvantage: if you still develop the website, do not set up the AWS, the trial for cPanel is one month. Secondly, even if you will consider them to subscribe to the plan, the limitation you might face is the number of users allowed. For us, this was crucial, since the access to the control panel should have been available to 6 people. Another disadvantage I see for marketers and companies is data. In case you need data about your website performance from AWS you will receive the bare minimum. The core data will stay with AWS.

Before you will decide to go or not to go, check your business core competency. Might be that because of this lack of data, you won't be able to deliver to your customers.

verified

Ukraine
2 apr. 2019
Not the best and not the worst hosting.

They have plenty of features like EC2 API tools, S3, RDS, SQS, but I would say it is closed server, without access to major system settings. Tools like Trusted Advisor, or 3rd-party tools like Cloudability, Cloudyn etc. can provide you insights to optimize cost, and site transfer to their server takes a few minutes while other hosting companies can spend several days to arrange all together. It is that case, when the hosting is better for big projects rather small traffic sites, as the Cloud server is based on multiple virtual machines which are consuming very large amounts of disk I/O resulting in very poor performance for the remaining virtual machines. Big projects require such huge deployment infrastructures, so if you are so big, this hosting is for you.

verified

Ukraine
2 apr. 2019
Advantages
Due to the fact that a new north can be brought into battle in a couple of minutes, and just as quickly, then be withdrawn
API for all occasions, good documentation;


I pressed the button and got the server. Clicked another - deleted. Very comfortably;




There is a full-fledged VPS with convenient configuration via the web interface.



Disadvantages


Expensive;




Web interface slows down;


Heavy in customization
SIMILAR
Check out companies here from the same country, with similar scores and customer numbers.