Objective review
A2Hosting.com


The official representative of this company is registered on Hostings.info. He carefully reads your reviews and tries to answer your questions.
Price:

Speed:

Reliability:

Support:
Country:

USA

Year Founded:

2003

Customers:

200000 (~0.17 % market)

Servers:

USA, Netherlands, Singapore

Control panel:

cPanel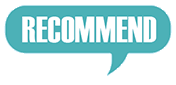 Participants in ratings (the place occupied in the rating is indicated in brackets):
Countries:
Spain (1)
,
Poland (1)
,
USA (2)
,
Germany (1)
,
France (1)
,
Italy (1)
,
Europe (1)
,
Canada (1)
,
Australia (1)
,
India (1)
,
United Kingdom (1)
,
Sweden (1)
,
Netherlands (1)
,
Pakistan (1)
,
Philippines (1)
,
Singapore (1)
,
China (1)
,
Korea (1)
,
Japan (1)
,
Turkey (1)
,
Brazil (1)
,
Viet Nam (1)
,
Colombia (1)
,
Mexico (1)
,
Asia (1)
. CMS:
Joomla (3)
,
WordPress (17)
,
Drupal (10)
,
MODX (6)
,
TYPO3 (16)
,
vBulletin (7)
,
Magento (11)
. Type of hosting:
Cloud hosting (15)
,
Shared hosting (10)
,
VPS-VDS (11)
,
Dedicated server (14)
,
WAP hosting (13)
. Hosting for:
Portfolio website (13)
,
Blog (11)
,
Corporate website (12)
,
E-Commerce (12)
,
Forum (15)
,
E-mail (17)
,
Web-portal (17)
. Free trial:
Moneyback (9)
. Hosting price:
Cheap hosting (6)
,
Price-quality ratio (15)
,
Expensive hosting (8)
. Payment methods:
Visa or MasterCard (10)
,
PayPal (6)
. OS:
Linux (16)
,
Windows (9)
. Other:
Unlimited hosting (15)
,
Secure hosting (9)
,
Green hosting (3)
. Technologies:
ASP.NET (8)
,
MySQL (14)
,
PHP (15)
,
Java (9)
. Control panel:
cPanel (9)
,
Parallels Plesk (6)
Overview

Editor's opinion •
Anastasia Sarkisyan
Hosting Expert (2 years' experience)
Her main responsibility is to write hosting companies overviews, articles and creating content in general.
First impression
The website is very informative and user-friendly. All of the tech specs are described in details for all of the packages. Shared hosting packages are a bit more expensive in comparison to other hosting providers (from $3.92 to $9.31 per month), however, they are very secure.
Also, it is possible to choose the server location: USA (Michigan or Arizona), Europe (Amsterdam) or Asia (Singapore). In addition, the company offers WordPress and Windows Shared packages at a reasonable cost. Moreover, they have Managed WordPress plans that are highly optimized for this CMS. A2 hosting provides Linux and Windows Reseller hosting. The pricing varies from $13.19/mo to $42.23/mo.
VPS and Dedicated packages are divided into managed and unmanaged. The VPS servers price-quality ratio is fair. For example, the Pinnacle+ package includes 150 Gb disk space, 8 vCPUs, 8Gb RAM and 4Tb bandwidth. The cost is $65.99. As for Dedicated servers, they are a bit overpriced. However, they come with lots of disk space and bandwidth and they are extremely secure.
Trial period
A2 hosting does not provide a trial period for their hosting packages. However, they have a good money-back policy. According to their website, they offer anytime money-back guarantee. In case the package is cancelled within 30-days after the purchase, you will get a full refund. If not, a prorated refund for the unused period will be issued.
Billing cycle
Monthly, annual, biennial and triennial cycles are available for all Shared and WordPress hosting plans. Monthly, semi-annual, annual, biennial and triennial - for all Reseller plans. Managed VPS packages have monthly, quarterly, semi-annual, annual and biennial billing cycles and Unmanaged VPS ones - monthly, quarterly, semi-annual, annual, biennial and triennial. As for Dedicated servers, you can purchase them for 1, 3, 6 or 12 months.
Control panel
cPanel is provided for Linux Shared, Linux Reseller, Linux and Unmanaged VPS and Managed Dedicated hosting packages for free. Plesk - for Windows Shared, WordPress, Windows Reseller and Managed Windows VPS plans. As for Unmanaged Dedicated server, cPanel is available at an additional cost (starting from $33.16/mo).
Limits
Almost all shared hosting plans (except the Lite one) have unlimited storage and bandwidth as well as number of domains, email accounts and databases. However, according the ToS (Terms of Service), the number of inodes is limited to 600000. Also, it is prohibited to use your website for streaming content, large photo galleries, file archiving and sharing and storing backups. In addition, backups have 50Gb quota.
As for all other hosting packages, they have their usual bandwidth, disk storage, RAM and CPU core limits that are described on the website. The only important detail, that is not indicated there, is that the number on inodes for VPS servers is limited to 2 million. The number can be increased to 4 million. You will need to submit a ticket with a request for an increase and, if approved, you will get it.
Security
It's clear that the company takes security of their customers very seriously. They offer anti-DDoS and brute force protection, virus and malware scanning (Patchman security tool), application firewall, server hardening and 24/7 server monitoring as well as spam protection for all of their Shared, Reseller, WordPress and Managed VPS and Dedicated servers. Moreover, snapshot backups are created on daily basis and stored for 30 days. For unmanaged packages it is your own responsibility to maintain security.
OS
CloudLinux is installed on Linux Shared and Reseller servers as well as on WordPress Managed and Unmanaged ones. Windows Server 2012/16 runs on Windows Shared, Reseller and VPS servers. Managed Linux VPS and Managed Dedicated servers have CentOS installed on them. For unmanaged VPS and Dedicated plans you can choose one of the following: CentOS, Debian, Ubuntu, Slackware, Fedora or Gentoo.
Support
The company provides 24/7 chat and ticket support. The representatives are quick, accurate and very helpful. In addition, it is possible to purchase additional technical support. The knowledge base is excellent and full of useful articles that cover almost all topics.
Conclusion
This hosting provider makes a very positive impression. They have a very nice backup and money-back policy. Also, the prices are very reasonable. Moreover, the server security is on a very high level. What's more the support level is excellent. This hosting can be considered as good, reliable and secure.
testing
We conducted tests on the website
a2hostingcom.hostings.info
with its help, we conduct testing and monitoring. Plan: Turbo (9.31 USD per month)
Uptime: 100 %
excellent
0 minutes of downtime per month
Speed: 4.65 sec
medium
for processing image 2000x2000 px
Ping: 75 ms
excellent
to user in
USA (New York)
Australia (Sydney)

Brazil (Sao Paulo)

Canada (Toronto)

China (Nanjing)

Germany (Munich)

Hong Kong

India (Bengaluru)

Japan (Tokyo)

South Korea (Sodemungu)

Netherlands (Amsterdam)

Russia (Moscow)

USA (New York)

South Africa (Johannesburg)
We asked a question and received the answer in 1 hour 23 minutes
Contacts
Address:

2000 Hogback Road Suite 6 Ann Arbor, MI 48105

Phone number:

888-546-8946

E-mail:

support@a2hosting.com
Submit review
What is written about in reviews of A2Hosting.com most often?
Reviews
(18)
We don't delete honest reviews and don't charge anyone for this!

verified

Bosnia and Herzegovina
28 june 2019
This is one of the fastest shared hosting providers out there. Customer support is very polite and helpful. Free site migrations, how many depends on your plan.

They offer site builders and CMS for free and any time money back guarantee. Also it's a green company. Their up-time has faltered a bit, renewal rates are a bit pricey and their cheapest plan is very restrictive.

verified

United Arab Emirates
26 june 2019
A2Hosting customer support and technical support staff are Amazing!

They help me quickly and efficiently. It's amazing to contact them and get help right away.

The best part is the help I get is from people who Actually know what they are talking about. No scripts, no middle men, just solid useful help.

verified

Croatia
25 june 2019
If you're looking for stellar server-response speed, definitely check out A2hosting. All their plans have low TTFB times, but their Turbo plan really kicks it up a notch! Turbo plan starts from 8.17 € monthly and it offers A LOT.

If you're looking for a very fast hosting solution, this is definitely it.



Unfortunately, not everything is good with A2Hosting.

Their uptime seems to fall somewhat beneath 99.9%, which is not terrible, but definitely not great either. Prices are not exactly cheap, and they seem to have a very odd renewal policy.

According to their terms, you have to submit a written cancellation request "15 days before the beginning of the Renewal Term", either through their customer portal or by emailing them.

If you miss this 15-day window, you will be on the hook for paying the next renewal plan, which will renew automatically, you will rates almost twice as high and you're not eligible to receive any refund. Needless to say, most users find that feature infuriating.

verified

Pakistan
25 june 2019
Pros


Best and fast shared hosting in the market. Great support.


Cons


Uptime is not 99.9% as they wrote on their website. Price is higher than other hosting companies.

verified

Albania
25 june 2019
A2 Hosting is the best hosting service I have ever used.

Their turbo web hosting option really does increase page speed,

plus they also offer free Wordpress plugins to help you optimize your website speed even further.



A2's support team is super responsive and knowledgable.

Before signing up, I called, they promptly answered the phone, I didn't have to go through a colossal IVR menu to get to an agent. After signing up, I created a mess on the backend. I reached out to support through email; they promptly helped me diagnose and solve the problem.

verified

Albania
24 june 2019
A2Hosting its reliable hosting,

but it requires some enancments on price. For long term its very stable and reliable partner.
Their hostings service are worth mostly for medium and high projects. Their service are high quality.

Price its not much suitable compared to other company

but for those who need quality over price thats the adress.

verified

United States
24 june 2019
I recently moved two WooCommerce-based store sites from GoDaddy to a2hosting.

The control panel is intuitive and I was able to easily configure PHP for the latest version and tune its settings.

Out of the box, the performance wasn't as good but with a few tweaks to get the webserver configured the same as GoDaddy's was things are working reliably and perform as desired.

The pricing is reasonable and competitive for the features offered.

I haven't used the support yet (haven't needed to) and so can't speak to the quality or responsiveness.

verified

Serbia
14 june 2019
This is the fastest web hosting I've seen. All of their plans offer unlimited bandwidth and storage, responsive customer support (phone and live chat), free SSL certificate, site migration, and domain name…

The hosting here would be great if they didn't had the downtimes so often. The reliability and the uptime is not so great.

Another downside is that the starter plan is too restrictive (one-website limit, five database limit, exclusion of addon domains, and WordPress cache limitations).

verified

Spain
7 june 2019
A2hosting in my opinion is a really good hosting site. It is not perfect though and can still improve in general. A feature I really like about the site is the quality of the servers.

In the industry now, connection speed is important and not all servers are of the same caliber. There is also support that is always available for customers if they run into any technical problems and need assistance.

verified

United States
1 june 2019
I love this hosting, i have been with them for more than a year and still looking forward to stay for a lot of reasons.

First would be the price, it's a reasonable one to have due to the good support staff. They are very knowledgeable on their product and quick to provide solutions on the problem at hand.

Second is the free SSD hosting really fast than others. Also the free SSL which only few hosting is giving it for free or inclusive on the package.
As a user I never experienced outage with this provider. Want a fast, reliable and helpful web host? They've got you covered for almost any type of website.

Other might say that it's a bit pricey but if you're looking for quality host this is the right choice!
SIMILAR
Check out companies here from the same country, with similar scores and customer numbers.