Objective review
A2Hosting.com


The official representative of this company is registered on Hostings.info. He carefully reads your reviews and tries to answer your questions.
Price:

Speed:

Reliability:

Support:
Country:

USA

Year Founded:

2003

Customers:

200000 (~0.17 % market)

Servers:

USA, Netherlands, Singapore

Control panel:

cPanel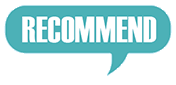 Participants in ratings (the place occupied in the rating is indicated in brackets):
Countries:
Spain (1)
,
Poland (1)
,
USA (2)
,
Germany (1)
,
France (1)
,
Italy (1)
,
Europe (1)
,
Canada (1)
,
Australia (1)
,
India (1)
,
United Kingdom (1)
,
Sweden (1)
,
Netherlands (1)
,
Pakistan (1)
,
Philippines (1)
,
Singapore (1)
,
China (1)
,
Korea (1)
,
Japan (1)
,
Turkey (1)
,
Brazil (1)
,
Viet Nam (1)
,
Colombia (1)
,
Mexico (1)
,
Asia (1)
. CMS:
Joomla (4)
,
WordPress (17)
,
Drupal (10)
,
MODx (6)
,
TYPO3 (16)
,
vBulletin (8)
,
Magento (11)
. Type of hosting:
Cloud hosting (15)
,
Shared hosting (10)
,
VPS-VDS (11)
,
Dedicated server (14)
,
WAP hosting (13)
. Hosting for:
Portfolio website (13)
,
Blog (11)
,
Corporate website (13)
,
E-Commerce (12)
,
Forum (15)
,
E-mail (17)
,
Web-portal (17)
. Free trial:
Moneyback (10)
. Hosting price:
Cheap hosting (6)
,
Quality price (15)
,
Expensive hosting (8)
. Payment methods:
Visa or MasterCard (10)
,
PayPal (6)
. Installed software:
Linux (16)
,
Windows (9)
. Other:
Unlimited hosting (15)
,
Secure hosting (9)
,
Green hosting (4)
. Technologies:
ASP.NET (8)
,
MySQL (14)
,
PHP (15)
,
Java (9)
. Control panel:
cPanel (10)
,
Parallels Plesk (6)
Overview

Editor's opinion •
Anastasia Sarkisyan
Hosting Expert (2 years' experience)
Her main responsibility is to write hosting companies overviews, articles and creating content in general.
First impression
The website is very informative and user-friendly. All of the tech specs are described in details for all of the packages. Shared hosting packages are a bit more expensive in comparison to other hosting providers (from $3.92 to $9.31 per month), however, they are very secure.
Also, it is possible to choose the server location: USA (Michigan or Arizona), Europe (Amsterdam) or Asia (Singapore). In addition, the company offers WordPress and Windows Shared packages at a reasonable cost. Moreover, they have Managed WordPress plans that are highly optimized for this CMS. A2 hosting provides Linux and Windows Reseller hosting. The pricing varies from $13.19/mo to $42.23/mo.
VPS and Dedicated packages are divided into managed and unmanaged. The VPS servers price-quality ratio is fair. For example, the Pinnacle+ package includes 150 Gb disk space, 8 vCPUs, 8Gb RAM and 4Tb bandwidth. The cost is $65.99. As for Dedicated servers, they are a bit overpriced. However, they come with lots of disk space and bandwidth and they are extremely secure.
Trial period
A2 hosting does not provide a trial period for their hosting packages. However, they have a good money-back policy. According to their website, they offer anytime money-back guarantee. In case the package is cancelled within 30-days after the purchase, you will get a full refund. If not, a prorated refund for the unused period will be issued.
Billing cycle
Monthly, annual, biennial and triennial cycles are available for all Shared and WordPress hosting plans. Monthly, semi-annual, annual, biennial and triennial - for all Reseller plans. Managed VPS packages have monthly, quarterly, semi-annual, annual and biennial billing cycles and Unmanaged VPS ones - monthly, quarterly, semi-annual, annual, biennial and triennial. As for Dedicated servers, you can purchase them for 1, 3, 6 or 12 months.
Control panel
cPanel is provided for Linux Shared, Linux Reseller, Linux and Unmanaged VPS and Managed Dedicated hosting packages for free. Plesk - for Windows Shared, WordPress, Windows Reseller and Managed Windows VPS plans. As for Unmanaged Dedicated server, cPanel is available at an additional cost (starting from $33.16/mo).
Limits
Almost all shared hosting plans (except the Lite one) have unlimited storage and bandwidth as well as number of domains, email accounts and databases. However, according the ToS (Terms of Service), the number of inodes is limited to 600000. Also, it is prohibited to use your website for streaming content, large photo galleries, file archiving and sharing and storing backups. In addition, backups have 50Gb quota.
As for all other hosting packages, they have their usual bandwidth, disk storage, RAM and CPU core limits that are described on the website. The only important detail, that is not indicated there, is that the number on inodes for VPS servers is limited to 2 million. The number can be increased to 4 million. You will need to submit a ticket with a request for an increase and, if approved, you will get it.
Security
It's clear that the company takes security of their customers very seriously. They offer anti-DDoS and brute force protection, virus and malware scanning (Patchman security tool), application firewall, server hardening and 24/7 server monitoring as well as spam protection for all of their Shared, Reseller, WordPress and Managed VPS and Dedicated servers. Moreover, snapshot backups are created on daily basis and stored for 30 days. For unmanaged packages it is your own responsibility to maintain security.
OS
CloudLinux is installed on Linux Shared and Reseller servers as well as on WordPress Managed and Unmanaged ones. Windows Server 2012/16 runs on Windows Shared, Reseller and VPS servers. Managed Linux VPS and Managed Dedicated servers have CentOS installed on them. For unmanaged VPS and Dedicated plans you can choose one of the following: CentOS, Debian, Ubuntu, Slackware, Fedora or Gentoo.
Support
The company provides 24/7 chat and ticket support. The representatives are quick, accurate and very helpful. In addition, it is possible to purchase additional technical support. The knowledge base is excellent and full of useful articles that cover almost all topics.
Conclusion
This hosting provider makes a very positive impression. They have a very nice backup and money-back policy. Also, the prices are very reasonable. Moreover, the server security is on a very high level. What's more the support level is excellent. This hosting can be considered as good, reliable and secure.
testing
We conducted tests on the website
a2hostingcom.hostings.info
with its help, we conduct testing and monitoring. Plan: Turbo (9.31 USD per month)
Uptime: 100 %
excellent
0 minutes of downtime per month
Speed: 4.86 sec
medium
for processing image 2000x2000 px
We asked a question and received the answer in 1 hour 23 minutes
Contacts
Address:

2000 Hogback Road Suite 6 Ann Arbor, MI 48105

Phone number:

888-546-8946

E-mail:

support@a2hosting.com
Submit review
What is written about in reviews of A2Hosting.com most often?
Reviews
(5)
We don't delete honest reviews and don't charge anyone for this!

verified

Pakistan
22 apr. 2019
A2hosting hosting is a good option for small and large websites, they provide free SSD hosting which is faster than normal HDD

. SSH, Free SSL , Cloudflare interface and Live chat support are the ideal options which every developer wants. The interface is user friendly and fast.


Negative points are sometime the customer support team take long time to connect.

Some time they take more time for small tasks. But overall I like their service.

verified

Pakistan
18 apr. 2019
Hosting packages are best fitted to every customer either you are going to use for your small site or you want to use it on an enterprise level.
but..! Although they offer anti-DDoS and brute force protection, virus and malware scanning. But

You need to have Your own security expert to maintain your site in case of any suspicious attack A2hosting will not recover Your site.


this is the biggest issue

verified

Germany
4 apr. 2019
They are incredibly generous, because they give at any time a money back guarantee.

Of the settings, they have full SSD storage, access to SSH, Rsync, CVS, support for Node.js and Cron, and pre-configured for better WordPress performance. And here the CMS platforms work straight ahead. As for the ecommerce, almost all of my installations were problematic, the files loaded for a long time and if there are many files like in magento2, then the connection will most likely be interrupted and you will start from scratch many times.

I could never contact A2 Hosting support staff via chat. The system asks to send an email, but sometimes I did not receive anything in return.

verified

Ukraine
3 apr. 2019
Great company. I have a WP site there. I have been using their hosting for almost 5 years and I'm very satisfied.

They quickly respond to inquiries and timely solve the issues. There are very competent experts at the chat.

Everything works, no complaints.

Just, as for me, the prices are above market.

verified

Ukraine
1 apr. 2019
Got a chance to test this one, while working with client.

I should say that this company offers pretty competitive pricing and quality services.

Nothing unusual or unexpected - cPanel for Linux-based plans, Plesk - for Windows, although I was pretty surprised that they're using Plesk for WordPress plans as well. This may be the company, which I'd offer my clients, if they were thinking on migrating over to some different hosting. Checking their plans, I found that renewal price is almost twice higher than the subscription, but this looks like the usual thing.

What I loved the most is that chat support is present, it is 24/7 and they state they're multilingual (as for me it does not matter, whether they're native speakers or use translators - this is still a plus for customers).




As for the technical side - shared servers seem to use quite up-to-date software alongside with some helpful pre-configured features (Caching, CDN). Can't say much about the uptime, but my client didn't seem to have any complaints.


The only thing I'd add to this company's site is more languages for the site interface.
SIMILAR
Check out companies here from the same country, with similar scores and customer numbers.